The most fun way to improve your presentation and communication skills.
Confidence building. Skill enhancing. Exceptionally fun.
What is slide deck improv?
Slide Deck Improv is a professional development program focused on enhancing presentation, client and prospect communications skills.
Participants learn the basics of improv, and discover how these techniques can support effective business communication.
Because we stretch people to observe and try new skills, Slide Deck Improv is more fun, less scary and more impactful than traditional public speaking workshops.
See how it works
Watch this clip of one of our programs focused on presentation skills development.
Great communicators engage their audience. They know their purpose, share stories and use visuals to make their points memorable.
While they're well-prepared, they remain adaptive, aren't afraid of vulnerability, and can tap into a moment when it arises to drive their message home.
Slide Deck Improv is on a quest to develop more effective business communicators. We do it by bringing together technical professionals, improv concepts, a mystery slide deck and a topic from the audience.
The result is confidence-building, skill enhancing and exceptionally fun.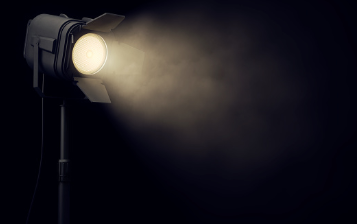 Developing presenters,
not performers
Our programs are developed by professionals for professionals. We understand that you're not interested in becoming a performer, just a better presenter and communicator.
We've intentionally designed Slide Deck Improv to be accessible and relevant to your day-to-day work.
"THE PERFECT INTERSECTION OF ENTERTAINMENT AND PROFESSIONAL EDUCATION"
— Slide Deck Improv Event Organizer
Participant testimonials
"My favorite part was the improv sessions, watching peers get up and absolutely knock it out of the park!"
"It was good to see people pushed outside their comfort zone."
"Engaging speaker and relevant relatable topics as well as fun games and activities"
"I learned how to tell a story without having my presentation be too wordy"
"It was so fun! I loved the mini-improv games and how they related to giving presentations! You made everything very relatable!"
"I was hoping there would be more time for another presenter. I wanted to try it!"
"I loved the activities and how much we laughed! :-)"